2013 Fall Conference
300 Years in Connecticut's Quiet Corner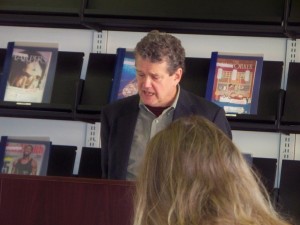 Saturday, November 2, 2013
Pomfret School, Pomfret, Connecticut
 Find program and registration information here.
ASCH
CALL FOR PAPERS
300 YEARS in
NORTHEASTERN CONNECTICUT:
THE NOT-SO-QUIET CORNER
SATURDAY, NOVEMBER 2, 2013
---
The Association for the Study of Connecticut History, publisher of the journal Connecticut History, is sponsoring a one-day conference on 300 Years in Connecticut's not-so-Quiet Corner. The meeting to be held at the Pomfret School, in Pomfret, CT, will feature both concurrent and plenary sessions with speakers from diverse backgrounds discussing a wide variety of topics on history, religion, Native peoples, economics, the environment, industrialization, arts, and culture in the northeastern section of Connecticut. The time period of the presentations will stretch from the colonial era into the 20th century.
The "not-so Quiet Corner" is home to a wide variety of important events in the history of Connecticut, with many communities celebrating over 300 years of existence and its status as "the Last Green Valley." With this conference ASCH hopes to highlight the unique position and contributions of northeastern Connecticut.
Historical society and museum personnel, graduate students, independent scholars, teachers, and members of the academy are all invited to make presentations. For consideration, please submit a paper title, abstract, and a short c.v. Application deadline is July 1, 2013.
Proposals should be sent to conference co-chairs: Nancy H. Steenburg, 493 Pequot Avenue, Mystic, CT 06355 or e-mailed (in MSWord format) to
Nancy Steenburg, telephone (860) 405-9191,
or
Eugene Leach, Trinity College